While many of us are dispirited by the long running, warped reality show called the American presidential election, there are bright spots of innovative, good governance in many towns that can give us, as citizens, great hope. Here are nine success stories that brightened my day, and that your city might want to adapt and adopt: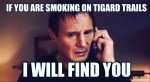 1. How Social Memes Spurred Support for Smoking Ban
"The Tigard Youth Advisory Council devised a meme contest to increase awareness of a smoking ban and its impact on public health. Each time a meme was submitted and posted on social media, residents were reminded of the policy and specific citizen's support of it, thus spurring more social sharing and public awareness of the change. One citizen, Kylie Bayer-Fertterer, enthusiastically responded, 'The Meme Contest was a hilarious way to engage citizens, especially younger ones, of Tigard with their city government. I loved seeing the creativity pop up on my feed.' Cities could adapt this inexpensive yet effective approach to involve citizens in sharing the news of other kinds of new policies, of course." ~ Kent Wyatt, Analyst, City of Tigard, Oregon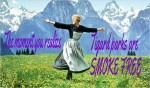 2. Forge Apt Partnerships That Strengthen Your Town's Capacity to Serve
"Some local governments are partnering with Yelp to provide health inspection scores along with restaurant ratings to help improve public health awareness. By opening their data to the public, municipalities can expand their capacity to inform and engage their citizens – and make better decisions. This so-called open data is the proactive release of government information for greater local citizen and business awareness and engagement. There's even an international open data day." ~ Eric Reese, Senior Implementation Advisor, GovEx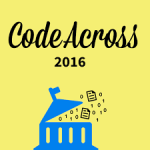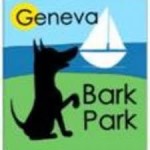 3. Make It Easier For Citizens To Offer Smarter Input
"In Geneva, NY we established the Civic Innovation Hub to source innovation directly from our residents.  It has generated many incredible suggestions for how to improve City operations, including the revamping of our action sports ordinance to recognize skateboarding as a mode of transportation, and the development of a dog park, Bark Park, to support pet owners living in our urban downtown. This Hub reflects the city council's mission to leverage the vast intellectual and social capital of our residents.  It represents a radical shift— government doing things with its constituents, rather than to them." ~ Matt Horn, City Manager, Geneva, New York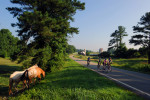 4. Provide An Iterative, Fair Way to Evolve Improvements
"To limit urban sprawl, preserve wildlife habitats, water quality and farmland and maintain the rural setting that surrounds Chapel Hill, North Carolina the city created an Rural Buffer in 1986. It included requirements such as low-density residential uses (one unit per two acres) that do not require urban services such as public water and sewage systems. After enacting the Rural Buffer, residents and the town council frequently engage in iterative learning to openly address the consequences of the decision. For instance, in 2010, as the land shortage increased housing costs, Chapel Hill enacted its Inclusionary Zoning Ordinance which mandates a set-aside percentage for affordable housing for new residential developments of 15%. ~ Rae Buckley, assistant to the city manager, Chapel Hill, North Carolina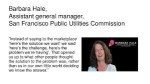 5. Use Public Challenges to Find The Best Solutions
When San Francisco wanted new streetlights Citymart helped the city find lights that are cheaper, follow open standards, are more environmentally sound, manage urban data, and can be remotely controlled – at no additional cost. They did it via open challenges to citizens and entrepreneurs. So far, Citymart has helped 58 city governments — including New York City, Philadelphia, Long Beach (CA) and Barcelona — transform the way the solve problems. Our focus is first on what problems a city needs to solve rather than the things they want to buy. ~ Sascha Haselmayer, founder & CEO of Citymart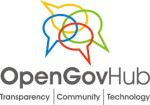 6. Help Citizens Visualize Financial Options to Back Best Choices
"Enable citizens to easily analyze the way city staff and elected officials are considering spending money on projects so more citizens can take an informed stand on more issues. One of the most efficient ways is for city governments to make their budgets, performance, pay and other vital data easily available by putting it into the cloud where staff and citizens can look at it anytime, from anywhere. "The publicly available, Opengov-created data visualizations enabled the Sausalito, California, city council to get a unified vision of the disparate parts of the city's finances so they, and the public, could see that a certain revenue stream, previously dedicated/needed for other purposes was now unencumbered and could be used for improving three city parks. Thus a more informed citizenry approved the council's plan use of the money.
Here's another example. The City of Stanton, California put their operating information in the cloud too.  That way the city could show its citizens exactly why and how it could hire a deputy to focus on reducing the human trafficking happening in town. As a result they have been able to free more human trafficking victims. Another benefit of putting vital city information in the cloud where it is visible to the public is increasing financial transparency. That has enabled several towns across the country, including Simi Valley, California, to improve their bond ratings." ~ former Sausalito Finance Director, Charlie Francis
7. Produce Productive Public-Private Partnerships
"One of the best emerging government innovations is the public-private partnership. Cities partner with private sector agencies and non-for-profits to tackle a common goal, allowing cities to use private capital for public good. P3s work across the nation to improve infrastructure, reduce blight, and enhance public services. For example, Bloomberg Philanthropies has partnered with 16 US cities to develop Innovation Teams solely dedicated to solving some of the most intractable challenges. These teams have helped reduce the murder rate in New Orleans by 19% in less than two years, and reduce vacancy rates in targeted neighborhoods in Memphis by 70%."  ~ Kathryn Shackelford, i-team, city of Peoria
8. Make Internet Access Free Most Anywhere in Your City
"LinkNYC is a first-of-its-kind communications network that's replacing NYC's payphones with over 7,500 free, super-fast Internet hotspots at no cost to taxpayers. Each hotspot (called a Link) will provide superfast, secure Wi-Fi, device charging, phone calls to anywhere in the U.S., and a touch screen tablet to access the Internet, city services, maps and directions. It's being provided by a franchise agreement between NYC and CityBridge, a consortium of companies that includes Qualcomm, CIVIQ Smartscapes, and Intersection which is owned by a group of investors led by Sidewalk Labs, an Alphabet company. LinkNYC is free to all New Yorkers and visitors because it's paid for by advertising and will actually generate a guaranteed minimum of half a billion dollars for the City." ~ assistant to Colin O'Donnell, chief innovation officer, Intersection
9. Streamline Cash Flow Between Your City and its Vendors
"The city of Northglenn, Colorado has improved its technology to keep citizens informed of financial matters by providing visualizations of financial reports and access to expenditure activities – all are available to anyone with an internet connection. The city is also using advanced technology solutions to assist in making data-driven decisions in the world of economic development by providing visualizations of tax trend data – guiding decisions of where the city should focus its redevelopment efforts. Additionally, the city has teamed with our bank to offer a payment solution to vendors which improves vendor cash flow, cuts down their receivable processing efforts, and also provides the city with a cash-back benefit – it's a win-win. In 2015 the program increased the city's cash-back by over 33%." ~ Jason Loveland, director of finance, city of Northglenn
10. Collectively Reduce HR Staffing Costs Without Reducing Quality
"Managing the human resource issues in local governments can be complex, fraught with risks and inefficient, particularly for smaller agencies that don't have the operational scale of larger agencies. Thus, many agencies in need of expertise are unable to afford to hire staff to manage these important duties.
 Regional Government Services is a public agency, formed to provide local governments with affordable access to experienced HR professionals in the exact amount of time needed. It enables these agencies to share talent without having the burden of fixed, on-going costs.  Over 160 agencies have used RGS services since it began in 2002." ~ Richard Averett, executive director, Regional Government Services