Imagine watching your meeting unfold as an illustrated map – soon after each person speaks. See how ideas intersect. Where the conversation is going. That's how visionary graphic facilitation guru, David Sibbet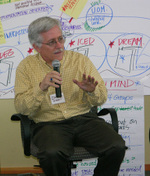 supports a group in seeing – together – what they are co-creating.
Dave started doodling meetings in his notebook way back when he was the director of Coro Foundation for Northern California and I was a Fellow in the program.

Over the years he and his colleagues at The Grove created "visual planning tools" to support collaboration. This helps people feel heard, stay in the game, find common ground when they only see conflict at first – and move forward together.

David has created storymaps for meetings he's facilitated on topics as diverse as the future of technology for education to a visual history of Saturn and the decommissioning of an Army base on the priceless "Presidio"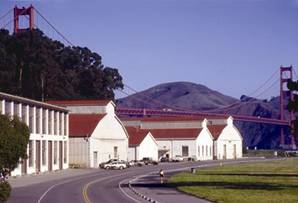 near the Golden Gates Bridge. See how visuals can provide an overview and, at the same time, illustrate a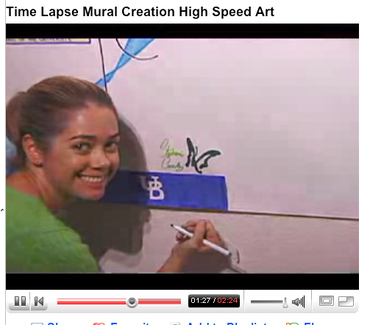 complex process.
This time-lapse video of the creation of a 36 foot graphic mural, is drawn by Sibbet's colleague, Stephany Crowley.
No wonder he's also a fan of CommonCraft's explanatory videos.When asked, "What gets you up in the morning?" David responds, "How can humans' collective movement to reclaim wholeness and spirit be supported and nurtured, so that we may see a new paradigm of respect, regeneration, and hope flourish in our times?"
David believes that people – and organizations – are more vital and empowered when working creatively with one another, much like living things in nature.

In this podcast learn about the power of illustrated meeting facilitation – for a group to get unstuck, learn something new or envision a change – or for you to contemplate becoming a visual facilitator. Get more at Second Life.

What Sibbet wrote soon after 9/11 remains ever more true today, "Has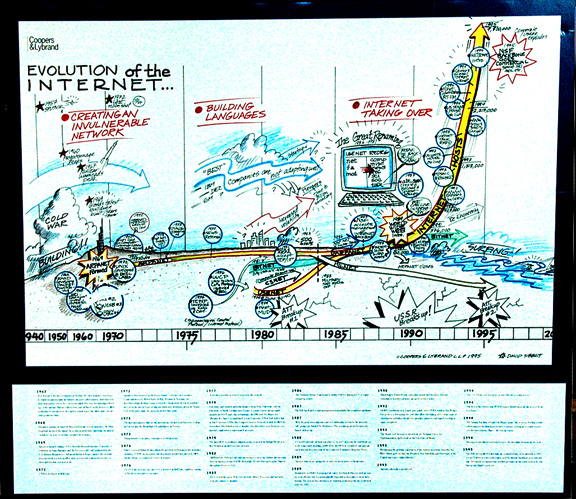 there ever been a time when collaboration is more needed?"