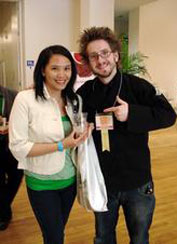 Is your expo + conference a "must attend" event for more people very year? How clear and well-known is the biggest reason to go?

Attendance has grown a whopping 40% every year since George Jage launched his World Tea Expo in 2003. And he had a handicap. Jage had never worked in the industry he sought to serve. Yet he wanted to eventually host the largest educational gathering for people anywhere in the world involved in any part of the tea business. Yes, the formerly quaint and now "hot" beverage – tea.


As the first non-tea industry keynoter at this expo I stayed all day to observe and participate. After speaking at over 300 conference/expos I was impressed to see how this "outsider" managed to involve so many groups and attendees in ways to learn, network more efficiently, cross-consult, co-create, co-teach, bundle packages, cross-sell and other Me2We approaches to collaboration and community-building.

Whether you are an exhibitor, board member, staffer or attendee at an annual conference and/or expo, you can discover fresh ways for all parties to make your meeting more valuable and convivial from this interview with Jage.
For starters, here's some popular features of the World Tea Expo's Me2We approach to conference + expo design: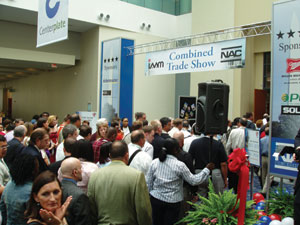 • Promise and prove a clear and visible reason to attend. The World Tea Expo provides "the largest educational program on tea" anywhere in the world and the largest tea event in North America.
• Guarantee that most sessions will be led by people who have a proven track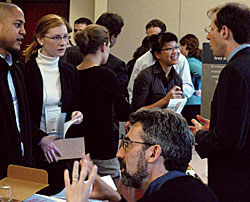 record in the topic they're teaching. This also happens at CaterSource yet is surprisingly rare at expos. Pay your presenters and require them to avoid sales pitches. The tips they offer, in the face time with attendees will attract clients.

• Make many sessions team-led so they are more relevant, idea-packed and fun.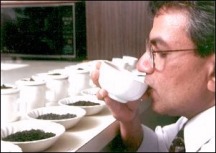 • Keep classes small and intensive (many are three hours) to enhance chances for:
– Hands-on practice with the actual activities of the attendees' work.
– Attendees to ask questions, and turn other participants into colleagues.
– Instructors to attract clients or customers and find partners to co-create differentiating value.
• Include a new business bootcamp that shows new attendees:
– The best ways to start, not just any business but a tea business.
– Product tasting and marketing and operational ideas to jump to the cutting edge of their industry.
– They are welcome into the community of attendees who will help them grow.

• Invite leaders of associations at the edge of your work to participate and otherwise partner – to offer more value for all attendees and/or members. For example the director of the United National Products Association and the founder of the American Botanical Society will be presenting and attending this June in Las Vegas. He's also forged partnerships with those hosting conferences serving those in the coffee and spa businesses. Kim Jage says the lively expo attracts people as diverse as a new tea room owner and a Fortune 500 company research scientist.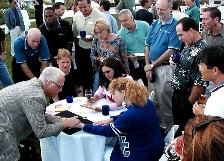 Here's some tips for exhibitors and for meeting planners. Get still more fresh ideas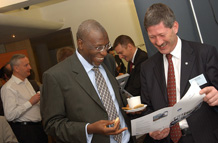 on how to grow your own conference + expo from others who've already done it at Society of Independent Show Organizers. For more ideas see The Professional Convention Management Association, MeetingsTV, Trade Show Exhibitor's Association, Major American Trade Show Organizers, International Association for Exposition Management, MeetingsNet, IAAM, Meeting Planners International's blogs and wiki and ASAE & The Center for Association Leadership. Perhaps you'll want to host an social network to deepen your attendees loyalty, collaboration and learning so they feel closer at next year's conference .