Michael J. Fox and Google are joining forces to take a  "search" approach to discovering who's most likely to get Parkinson's – and you can participate. Be one of the first 10,000 to sign up and get your genomic "map" – your data for just $25 instead of $400. Your test will be done by 23andMe.  Co-founder Ann Wojcicki is married to
goggle co-founder, Sergey Brin who has a genetic risk for Parkinson's. (Still with me?) Participating in this SmartPartnership are the Parkinsons Institute and Clinical Center and the Michael J.Fox Foundation.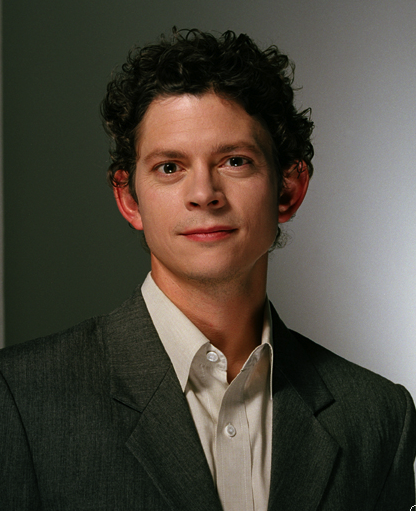 As Decision Tree blogger, Tom Goetz aptly points out, they see their research as:
•  A "platform" for "googling genomes" or "science by search", sometimes called predictive medicine. He adds, "Our immediate, massive involvement makes the data meaningful for us and enable individuals, over time to make smarter, personal choices over time about medical courses of action."
• Yet this study ensures individual privacy.
• While they are starting with Parkinson's, later they can use the growing data patterns to explore other genetic diseases such as Alzheimer's and Autism.
Wrote Goetz, "This isn't a research study – this is a new way to study research.
Make the costs of research recruitment (finding populations tostudy, recruiting individuals, taking samples, and repeating every time you have a new question to ask) a backend function, and prioritize the questions, not the apparatus."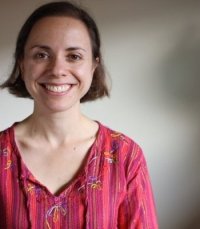 I discovered this world of predictive medicine via a remarkable woman I met last night at the Roastery in S.F.  Alexandria Carmichael is doing a remarkable job of popularizing the power of self-tracking of disease conditions and collectively sharing that data with others who have similar conditions.
Like Brin, she became interested in exploring better ways to diagnose and manage disease after a frustrating decade of seeking doctor's advice for her condition. Finally, through a homeopath, Alexandria discovered what causes her pain. Now, daily, this mother of two young girls manages her condition by self-tracking 40 indicators. 

Instead of relying on doctor's visits alone, thanks to the Internet, tracking software – and collective action, Alexandria is managing her health – and leading the way for other women to learn from each other.  Not just anecdotally but with personal data.
She is part of a growing movement of people who are data-driven to rationally measure their life to make smarter choices. The bonus?  Her tracking, collectively measured with others, enables all participants to make smarter choices. They too are creating a platform for crowdsourcing research, one that has immediate and longer-term benefits for them and for others with their kind of condition.
As a migraine sufferer I was immediately interested in this self-tracking idea. As Alexandra wrote, "There are definitely some amazing, vocal ePatients, but the vast majority are not aware of the possibilities and resources available." That's why, along with her husband, she started CureTogether, ""a crowdsourced, communitysourced, collaborative resource for womens' health."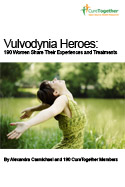 So, of course they are crowdsourcing their books, for data and "hero" stories. Already they've discovered that many women suffer from several conditions. In April, she's sharing her vision of self-tracking at Health 2.0.  
When she told me about self-tracking I recalled that investor Brad Feld is an inveterate self-tracker. He measures parts of his life including marathon running and where he's slept. 
Years ago I worked with a company here in Sausalito that made a heart monitoring device.  When combined with Garmin's GPS systems on mountain bikers it enabled the cyclists to ride specific paths on Mt. Tamalpais and track and compare their heart rate at any moment on their ride. (Give the guys a chance to compete with themselves and each other over time and you have a winning product.) Marathoners now use a version of it too. 
Although their collective records where never used for health research purposes they could create a massive, low-cost study on exercise and respiratory health that would help individual cyclists improve performance and health –  and perhaps provided helpful patterns for non-participants by such crowdsourcing. 
What health conditions, hobbyist interests or other life patterns could you self-track – with others – to make a better life?  See what some are already self-tracking.  If you are in the S.F. Bay area, meet them at The Quantified Self Meetup Group.  Who knows?  Maybe they'll crowdsource the questions.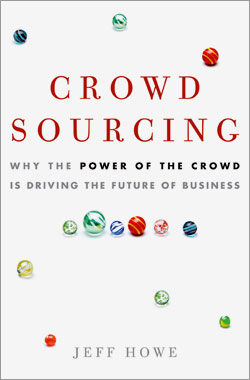 Why not make your data more meaningful and perhaps fun by crowdsourcing it with others? Others crowdsource everything from Obama's inauguration to forecasting to avoiding heavy traffic to "using local knowledge (in developing countries) to translate vital information into less common languages."