Does most advertising irritate you? Do you sometimes find that companies aren't creating products for people like you? David Wolf thinks he knows why. For most of us, many (but not all) companies are out of sync with our worldview and self-image. At least for the majority of Americans, those who are 40 or older.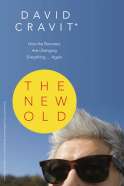 Wolf's insights may interest you as the gap between older and younger people is widening.
• "Following childhood in the first half of life, we devote considerable attention to conforming our ("persona", public) mask to what we believe will gain us the most fortuitous outcomes in our relations with our peers and others."
• "Marketing has dominated by an ethos steeped in the narcissistic, materialistic values of the youthful self. Sex has been the armature around which the threads of most
 marketing messages have been wound."
• As we enter midlife, we become "more introspective, individuated, automomous."
• Despite what some say, "People begin examining their lives less in terms of 'Me' and more in terms of 'We.'" What gives my life meaning and what do i really want to do and be now?
• "Men tend to peel back layers of the persona to get more in touch with the feminine aspects of their personality. Women do the same thing, revealing the inner masculine of their real personality."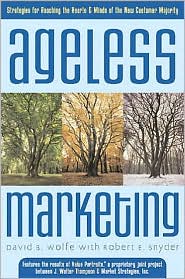 • Yet most marketing remains "saturated with narcissistic and materialistic values" in part because people in advertising tend to be younger.
Useable Insight: To attract customers in the fastest growing market, appeal to their quest for meaning, service and/or authentic connection with others.

Some ways to start are to attend Mary Furlong's Boomer Venture Summit, read David Cravit's The New Old: How the Boomers Are Changing Everything . . . Again and Chuck Nyren's Advertising to Baby Boomers and David Weigelt's Dot Boom – and visit Civic Ventures, Retirement Revised, PreRetirement Life and International Mature Marketing Network.
As Carl Bard noted,  "Though no one can go back and make a brand new start, anyone can start from now and make a brand new ending."