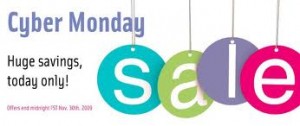 With justifiable alarm, owners of all sizes of physical businesses are witnessing the white hot holiday shopping
battle
where the front line is increasingly
conducted
as
real time price wars
. Amazon leads the way with "
Lightning
Deals"
and a
Price
Check
app though
few may actually ask for a price match
.
Yet there are at least five ways where we, as consumers, can get better value (and give meaningful gifts) and independent business owners can thrive.
One: Only Available Here — Let Customers Customize, the Rise of the Maker Movement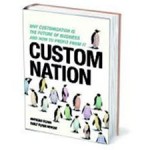 Rather than buying more mass-produced stuff, many of us prefer to customize what we give as meaningfully unique presents, especially since it is increasingly easy to do so. Some astute people are placing their bet on that desire, fueling "the next big wave in the global economy", the Maker Movement, including Chris Anderson who left Wired Magazine to devote his full-time attention to it, Etsy, and Anthony Flynn and Emily Flynn Vencat, co-authors of Custom Nation.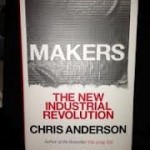 Have an idea of what you'd like to make and sell or co-make? Like Spark Devices and other start-ups, you may turn to Kickstarter to crowdsource your funding.
If you sell one-of-a-kind products or services  – or enable consumers to custom create them through your business – you'll have a built-in firewall against competition by price. To elaborate, you have two ways to capture this opportunity as a seller:
• Create products that's available through you or your limited distribution partners who agree to your pricing. For example, to fight online competition, some retailers are increasingly relying on exclusive gear. Brookstone manufactures or arranges for such exclusives.  They now make up 75% of the store's sales according to CEO Stephen Bebis.
• Make it easy for your customers to use your online site, like Gemvara, or your physical place like Techshop to customize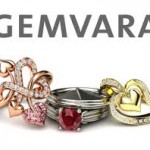 what they buy. Gemvara has experienced rapid growth by providing an extremely easy online place for us to design the exact jewelry we want, from the gems to the setting.
By touring TechShop, VentureBeat reporter, Jolie O'Dell, realized that with, "all kinds of makers, from sewers and designers and papercrafters to welders and carpenters and painters, under a single roof…the cross-pollination effects are huge." And so are the opportunities to create one-of-a-kind products that can often withstand price wars.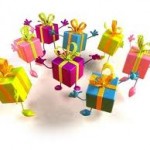 Two: Co-offer Gift Cards
Sell gift cards as Compete reports  "close to 40 percent of consumers are purchasing the category." Better yet, co-create a gift card with other vendors that serve the same situation as you, offering comparably priced products or services. That way you gain access to each other's customers. Number the gift cards to track the behavior of those who purchase them. Split the profits from the sale of the cards, regardless of which partner sells the cards.
See the rest of the tips at my Forbes' column, Connected and Quotable.