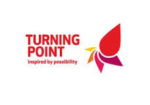 She'd been fidgeting for some while. Suddenly, she turned and started talking to me. For two hours we'd sat silently, side by side at the airport gate, waiting for our airplane to arrive. Leaning on the narrow metal armrest that divided our seats, she looked at me hesitantly yet determined. "Now I need to be brave for my father. I'm not sure I know how. I've always leaned on him for help, you see," she nodded briefly at the man across from us.
She continued, "We haven't been on a plane since we flew here from Bogota last November. My professor advised us to leave right away. In fact, he gave us the money for our tickets." I smiled at her, not knowing what to say. "We are going to our new home in America," she whispered, nodding again toward her father. He was tightly gripping his canvas bag with both hands, staring steadily at a blank pillar. I touched the top of her hand for a moment, and smiled again.
She whispered with a furrowed brow, "My mother and four brothers were taken from our home in the middle of the night by masked men two months ago. My father rushed to push them away even as they pointed guns at him. They knock him unconscious and threw me down on the floor, saying they'd come back to kill us if we told anyone what happened. Dad was fearless that day yet he is desperately afraid of flying. We have different fears. Now I must support him."
He was shifting in his seat. She paused and then blurted out, "And he needs his dignity now, more than ever." I smiled and simply replied, "Looks like you are doing just the right thing for him."
We sat in silence for another half hour until our plane finally arrived, deplaned and the gate agent asked us to board. We smiled at each other as she rose, gently taking her father's arm and walked forward.
I started to rise when a trim man with a short crew cut on the other side of me gently put his hand on my forearm, "There's a tornado warning where we're going," he whispered. "Let me ask the agent to change seats so I can sit on the other side of her father. I speak Spanish so I can ask talk with him and keep him engaged if we wobble in the air."
Wobble was a gross understatement for what happened later on that flight. No matter what altitude our pilot attempted, our airplane rocked, dropped and rolled almost continuously on that flight. But in the two seats on ahead of me, those two men talked through most of it, tightly clutching their armrests. Only after we exited the plane did five passengers, including me, throw up, just steps from our waiting luggage.
The next morning I left my hotel room to meet the conference planner in a ballroom where I was to give a keynote. After greeting me, she said the board member who was to introduce me was just coming in the ballroom door behind me. I turned to see Mr. Crew cut striding toward us.
As the meeting planner started to introduce us, he smiled at me and interrupted, "We have met already, at an educational session last night." I grinned back in surprise. He continued, now looking at the meeting planner, "It was designed to help people overcome a fear of flying and it appears to have worked for me." I cracked up laughing to the surprise of our meeting planner
While I enjoyed hearing several other speakers at that conference, the lesson that has stuck with me the longest is the one the crew cut man gave me by what he did and said: Overcome a fear by helping someone who has the same fear.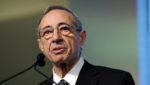 What incidents have become stories that shaped your life? One of Mario Cuomo's recollections has stayed with me: "I watched a small man with thick calluses on both hands work 15 and 16 hours a day. I saw him once literally bleed from the bottoms of his feet, a man who came here uneducated, alone, unable to speak the language, who taught me all I needed to know about faith and hard work by the simple eloquence of his example."
Want to understand and share the incidents of your life in ways that make them meaningful to others?
Nothing rings more real than sharing the stories that mark turning points in your life. In so doing we realize what has had the most impact on us, and let others understand us better. And listening, closely when others reveal their turning point stories can enable us to draw closer and become more aptly supportive of each other.
Here are three ways you, too, may find meaning and self-understanding through pivotal life moments and connecting more deeply with others as you share them.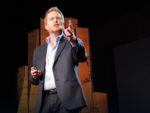 1. First, literally see what makes a great story stick.
My favorite example is watching Wall-E and Toy Story screenwriter Andrew Stanton revealing "The Clues to a Great Story."
2. Spontaneously act out scenes.
Like jumping into the deep end of the pool to learn to swim, learning improv can be a fast way to literally feel incidents that resonate with you because of an underlying truth. TheatreSports has evolved in an elaborate set of charade-like improv games that Drew Carey popularized with his TV show, Whose Line Is It, Anyway?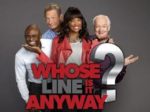 All over the world, chapters have sprung up. It's a fast way to see parts of yourself through other's eyes, especially with people you are just getting to know. Melinda Blau dubs them "consequential strangers."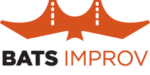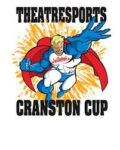 3. Bring out others' humanity at work with vignettes.
Pull others into your purposeful narrative so they can see a role they want to play in the story you tell, suggests Peter Guber in Tell to Win.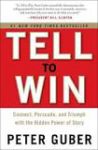 See how stories can boost participation and performance. Who knows? "You may tell a tale that takes up residence in someone's soul, becomes their blood and self and purpose. That tale will move them and drive them and who knows that they might do because of it, because of your words. That is your role, your gift," wrote Erin Morgenstern in The Night Circus.