When a Seattle couple, self-described indie professionals, couldn't find the kind of low-key business get-togethers they enjoyed, they decided to host some. 50 events later they'd founded an online community.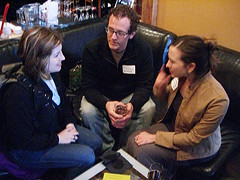 Members can volunteer to host the kind of comfy, relevant face-to-face gatherings and seminars in which they most wanted to participate.
It's now called Biznik. In the delicate, ongoing art of managing a lively, sometimes out-spoken community, they walk the tightrope in hewing to their decidedly non-corporate motto, "Business Networking That Doesn't Suck". Indies can join, meet and talk with each other online for free or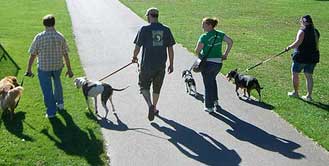 choose from a two-tier, monthly membership level to host or attend gatherings (some like to meet while walking their dogs, others over after-dinner drinks) and to get more deeply involved online.
The more you contribute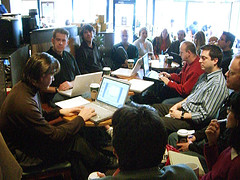 (writing articles, responding to queries, offering podcasts, teaching a seminar, etc.) the more visibility you earn on the site.Most gatherings are small (20 people or so) and the founders like that because participants are getting better acquainted and able to discuss ways to help each other.
As evident in our interviews with Anita Campbell, Diane Danielson, Dan and his wife, Lara Eve Feltin,

are experimenting as they go with their business model. They, too, are trying out ways to attract and keep locally-based, mutually-reinforcing, close-knit, niche-serving and profitable communities where members meet online and off, sell to and serve each other and get special offers from the companies that pay for access to the niche.
In this podcast interview, learn from Dan McComb the "go slow to go fast" methods that are attracting active, paying, active members.