For stay-at-home entrepreneurs, here's a proven, three-step plan to make money,

as Liz Ryan has proven. The key is sticking to the plan. Here it is:Step OneCraft a niche expertise and a niche market. Choosing both, you get "Double Niche Leverage":1. Subject matter + 2. Kind of people you seek to serve.Reward: you'll create coveted niche content and find and attract more people faster. You are better able to become one-of-a-kind and top of mind in your market, a huge leg-up to profitability.For example, I have a client, Jorge. His wife convinced him to focus on serving the kind of people he best understood and with whom he could establish immediate credibility. Jorge, a family man who'd worked in emergency preparedness for towns, chose Hispanic families. In short, he secured a "Double Niche."Jorge ….A. (Niche Expertise):… became an expert on family safety (how to be safer in your home and car and set up procedures throughout your life to have the peace of mind that you are making your family more safe) ….B. (Niche Market):… to families with at least one child under five years old. Why? Because that's, the time when parents are most motivated to adopt safety procedures to keep their family safe. Narrowing his niche by child's age also enabled Jorge to more easily find partners that served the same niche. Partners included parent publications, pediatricians and makers and retailers of products for the five and under set (food, clothing and toys, etc.).Step Two Select your information delivery system(s) and profit center(s). Delivery systems may include a goggle or Yahoo! group, online social network, forum, web site, newsletter, wiki, mobile newsletter delivery, teleclasses, ebooks, blog and audio or video podcasts. For profit centers, who will be eager to pay for what and why?In most cases you have two kinds of income sources:1. Customers/community members.2. Sponsors / advertisers.Give customers/members enough content for them to recognize the value of it, want more and want to be a part of what you offer (yours and others' expertise)Step ThreeDedicate yourself to becoming ever more valuable to those in your niche market.The two most efficient ways to do this, I've found are to:1. Continue to provide additional delivery systems and content (ideas and online products) that you create and that other reputable experts who want access to your niche market create for you to offer.2. Build in rewards for member participation in the community you create in your niche market. Rewards can be positive visibility in the community, prizes as voted by the community, ability to attract clients or make friends. Your business and profits will grow exponentially:• As you attract more members and they become more active, you become more attractive to sponsor/advertisers who will spend more with you.• More experts will want to contribute articles and prizes, be interviewed and otherwise be seen in your community, creating more reasons for new pople to join and current members to stay active. Jorge, for example, now has a circle of 50 experts who submit content and respond to questions in his community. The experts benefit from exposure to his large membership and thus help make it ever larger.He is now growing special interest groups within his community. Thus members find more reasons and ways to stay active. So far, groups include Single Parents, Apartment Living, Geographically Close MeetUps and Expectant Parents.Each sub-group gets customized content plus ways they can ask questions, trade ideas, vote for best tips (that Jorge turns into a book which, in turn, attracts more people to his community.) This tight-knit community now has valuable places for a few big sponsors to provide special offers and contest prizes.In this podcast interview you'll hear how (a mother if five!) Liz Ryan has grown a business with her version of this approach. her Yahoo! group numbers over 25,000 active members. Perhaps you'll adapt it to design the work and life you want to live. Liz has: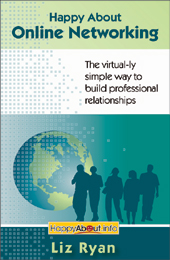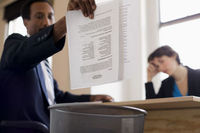 1. a Niche Expertise (workplace and networking issues, especially job search), and2. a Niche Market (women at work).This "Double Header" is a natural next step from her experience as a Fortune 500 recruiter and founder and former ceo of

WorldWIT, the world's largest online community for professional women. Hint: choose the niche that enables you to build on your expertise and connections.She is an early adopter of distribution systems that her kind of

community member enjoys using. So far, they include a popular listserve at Yahoo, two blogs, online social network, branded workshop (get them early), widget and web site. These mutually-reinforcing activities burnish her personal brand, enabling her to be quoted and get paid speaking gigs. To generate additional visibility, value and profits – while attracting people to her communities, she is an author, has a local column in Daily Camera and a national column in Business Week, posts articles in many places, partners with bigger firms and is a member of other's communities including at LinkedIn.Diane Danielson, Dan McComb and Lara Eve Feltin and Anita Campbell are also growing businesses, using their versions of this profitable business model. Like Liz, they love their community- building work. They are dedicated to making members proud to be a part of their community. Bragging rights abound. They, too, partner in ways that leverage visibility and value of their members and partners.