If a coffee shop owner and a former minister can make money by leading groups then, perhaps, so can you and I.  In the following success stories see if there's a method you'd like to try. With the right approach people are happy to pay you for the opportunity to hone a skill they already have or to re-invent themselves. Perhaps you can re-invent yourself and gain more financial security and independence as you build a side or main business, teaching others what you know.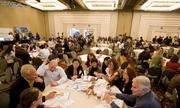 Why Teach Groups Rather Than Individuals?
Remember what Willie answered when asked why he robs banks? "Because that's where the money is." Learning by yourself isn't as much fun as when in an actively engaged group.
Shared enjoyment reinforces an individual's belief that they like the class and themselves while in it, research shows. That's why people usually learn faster in experiential group learning.  Plus they bond with each other, admire you (the leader) – and are more likely to recommend the class to others. That's a faster path to profitability.
Choose the Group Teaching Approach That Works for You
What skill can you teach others so they can secure more work from current clients and/or get to new clients – or launch into a new profession? Here are six extremely different (and profitable) kinds of group training:
1. Enable others to jumpstart a specific kind of business you know inside out. After many years as the owner of a popular coffee shop, Jake was restless for a change.  He almost became a customer service trainer for retailers because he loved teaching others. Then he realized he could show others the most efficient way to launch a coffee café. After working with a curriculum instructor he designed a set of six weekend long courses so that even those with a full-time work could be sufficiently prepared before they left their job.
Then Jake contacted several columnists and bloggers who covered food or small business and suggested that his unfolding story of changing how he worked might interest their readers. With their coverage plus referral from his café customers he filled his first class.  Now his class is filled by word of mouth.
2. Offer experts a new tool to sell to their customers. Beyond fixing furnaces, when HVAC contractors (a huge market) get trained as a group  – to sell and install whole home air cleaners, they have a new reason to call on customers.  In an upscale market. They can target homeowners with respiratory problems and those who've sealed their homes for energy-savings.  When group training includes practice in how describe the service to clients, by phone and in person plus a promo kit: "Breath Healthy Air at Home" of advertising templates and tips sheets for consumers, graduates of the training are ready to jumpstart their outreach – and make more money sooner.

3. Teach others to lead groups, using your content.  Therapists and life coaches who are fans of former Methodist minister Susan Page's book, Why Talking is Not Enough, rave about it to their clients.  Susan offered them a way to make money by leading groups in learning the principles in her book.  For a fee, Susan provided a training manual. Thus she created a new profit center for herself plus a way to sell more books and build her fan base through her cadre of trained group leaders.
Artists, Jane Pollak and Rebecca Shapiro lead groups on how to turn their creative bent into a business.
Tongue Fu! author Sam Horn takes a different tack.  She personally trains and certifies groups of people to teach her content.  
Even if you aren't a published author you could create a book based on your expertise and launch a similar train-the-group leader practice.  Create an online social network or group blog through which the graduates can stay in touch, compare stories, help each other hone their practice, refer others to the training and contribute suggestions for improving your training.  Of course, your book will be sold as part of the training. And you'll reward contributing individuals with free eBooks from partnering authors with complementary expertise and with recognition in the book and in your future training.
4. Offer an intensive, group learning through projects experience. Once you've attracted a sizeable base of happy graduates and become more well-known for your work, you might launch a more in-depth opportunity for a group to learn together, as Seth Godin just did with his  crowdsourced alternative MBA program. In creating your steps to launch yours, read his innovative and efficient way to attract and organize participants in this experiential, project-based program.
5. Host an open-to-the-public seminar or series of seminars, using free social media tools like MeetUp (to announce the meeting details), Paypal (for payments). Although MeetUp is mainly used for enthusiasts who share an interest, many, like Edith Yeung are charging for meetings. For the niche market you seek to serve (the more narrow the more lucrative) you might lead a seminar and/or host other experts or panels to speak to your group's specific interest.  Alternatively, you might post your class on Biznik (as a member) or Teachstreet.
6. Generate recurring revenue by providing follow-up opportunities
To deepen the loyalty and expertise in those you teach consider offering an ongoing program of learning.  That might include telebriefings that are recorded for member download, an annual gathering for graduates, a group blog, and contests for best suggestions for improvements.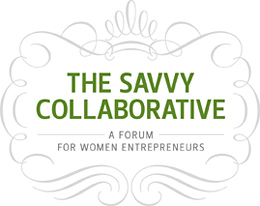 Create a community. Include online crowdsourcing features that enable those you've trained to get to know each other, share and compare their knowledge – and to be rewarded for their best contributions (as voted by co-members).
Rewards could include recognition on the site and giving credit to them, during future group training and in the educational materials.  Plus you may bundle gift packages for these highest-performing participants.  Since there are other experts and companies that want to reach the kind of people you teach, ask them for contributions to that gift package. Such contributions might include books, tapes, other products, one hour of individual coaching, etc.

Also offer special training for those who make the most valuable contributions to improving what you teach and/or who attract and lead the most groups.  Following the 80/20 Pareto Principle, your top 20 percent probably generate the most profits for you and for themselves.  I'm inclined to think it is actually your top five percent. 
Yet taking extraordinary care of all the people you've trained is not only the right thing to do, you never know which group leader will suddenly gets an insight that dramatically improves your training or has a group member who introduces your approach to a whole new niche market or attracts a media story that inspires new people to seek your training.
Ponder this:  In your industry or profession, what special skill could you teach that enables people to:
• stand out in their profession (job protection)
• differentiate their work from that of the competition
• enter a new market?
Are you interested in translating your expertise into group training as a new way to earn a living or to create a new profit center?  
Will you "simply" train groups and possibly certify graduates? 
Will you offer them a manual or learning kit or ongoing in-person and online training?
Will you foster a community around the work as a way of improving your content and enabling people to learn from each other?
Are you already leading groups, using your content or others?  I'd love to hear about your experience. 
What methods you are using to attract, train, recruit and reward new group members? 
What do you offer for free and how do you charge?
I'd love to learn from you and to share what you've discovered.