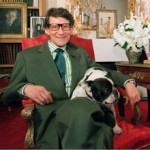 Dog lovers, civic-minded coders, Civil War buffs and cyclists have two things in common.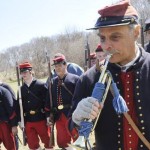 They are ardent about their special interest and thus they are more likely to be active in an online community.
They want to share their experiences and know-how with others who feel as passionate as they do about their special interest.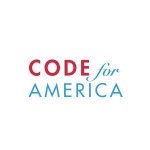 Some want more.  They'd like to lead like-mind folks or to team-up around shared experiences and/or accomplish something greater related to their interest.
Like hosting the hottest party everyone wants to attend, why not start the most popular online community that best serves the people who share your passionate interest? Like you, they are intrinsically motivated to meet, demonstrate expertise, learn from each other and belong to a tribe around their hot interest.  In hosting an online community you can accelerate your learning and friendships  — with others.
1.  Delight members in ways that attract funding from company sponsors
A. Such sponsors could, instead of providing traditional advertising, make special offers of free products "available to members-only" to those who are willing to give feedback on those products.
B. Company sponsors can also provide eCoupon-based prizes for winners of members-only contests.
For example, start an online community for kayakers where they vote, each month for their favorite, member-contributed tips related to themed contests such as best dinner-by-the-river meals. All members get a set number of votes. The top ten most popular contributors in each contest might get eCoupon prizes from REI, Trader Joe's and others.
Providing eCoupons as prize providers is one of the most compelling, credible and cost-effective ways for companies to be visible in key niche markets and to pull winners through their doors, perhaps getting something else they see, as they redeem their coupons.
Such contests serve you as community host because they:
•  Attract new members
• Keep members engaged
• Inspire members to contribute high-quality, relevant tips
• Attract bloggers and your kind of media coverage as contests announcements are inherent news hooks
• Increase the total prize value over time as more members participate, creating a virtuous circle of ever larger membership and prize value.
2. Make your community top-of-mind in your niche
Here' are four ways to become the go-to place for the people you want to attract and involve in your community.
Make your community the:
Biggest
Most exclusive
Alternatively your community might be designed to offer and attract the best content or unique and valued service.
Here's two examples:
1. Some fractional ownership sites morph into communities as individuals become acquainted via sharing. People may share rarely-used tools or other objects at DIYFractional. The natural next step is for those local communities to get networked, creating, for example, NeighborhoodGoods.
Others meet online to share specific, big ticket items including second homes, luxury cars or motorcycles, and even jets. Common interests and conversation beget community. See how you can adapt one kind of community design or purpose to serve another?
2. SheSpeaks provides a community of women with free samples of products that interest them in exchange for providing candid, specific feedback to the makers of those products.
Of course it helps to be the best at several things – for the people in your community.  Be the best place to:
•  Get answers, referral and/or recommendations
•  Buy and sell
•  Collectively advocate
•  Start a smaller special group within the larger community
•  Collaborate in some specific way that is facilitated in the community:
–       Cross-consult
–        Co-create a tip sheet, fundraiser, for-members-only service, product to sell, etc.
–        Crowdsource your niche
Can you imagine hosting an online gathering place related to your interest? It could be pro bono work, as your service to that community. Alternatively it could be your self-organized moonlighting job, perhaps in partnership with others — or it might morph into a full-time calling or job.
If you'd like to explore these possibilities,  here's some places to learn more about cultivating an active, online community. For interviews, tips and strategies about community management for all kinds of communities, visit The Community Roundtable hosted by Rachel Happe and Jim Storer. For pithy, practical tips see Rich Milligan at Feverbee, Managing Communities' author Patrick O'Keefe and community strategist Angela Connor. If your interest relates to a cause or non-profit there's  no better place to start than at Beth Kanter's blog. If you want your online community boost your company ties to key stakeholders, see Connie Bensen.

And, since community-building is all about specific, apt ways to collaborate see this  collaboration daily paper curated from over 100 experts — and create your own community-centered paper.
Also peruse these lists of collaboration-related resources and books and tools, where you can add your own favorites — and create your own community-attracting list. For non-profit communities Beth Kanter's blog is a great place to start. Connie Benson has insights about company-centered community management.